Business Services
Need help recruiting the right talent? Want to know more about hiring incentives? Just looking for help posting your job?
We can help.
How We Serve Businesses
OhioMeansJobs Medina County has an internal team of business services consultants and recruiters whose primary purpose is helping you find talented job seekers that match your company's needs. This team of experienced professionals works closely with you to identify the skills and aptitudes necessary to successful job performance and then finds people who match those attributes. We recruit candidates through email and phone calls, request their resumes, and then screen those resumes for the best fit to your job. Typically, this process takes no longer than one week. Additionally, we utilize fully-customizable virtual recruitment software to reach the talent you're looking for while in-person events remain unavailable. These services are free. We can host virtual and onsite events for you and have several meeting rooms at the center for you to utilize. We will also send an email letting job seekers know you'll be here. In order to check availability and schedule an event, please contact us or call (330) 441-5341.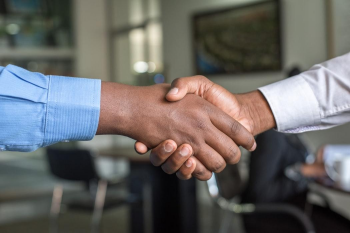 Want to post a job?
Fill out our job order form and we'll help you post your job on OhioMeansJobs.com.
Additional Services for Businesses
The Workforce Innovation and Opporunity Act of 2014 (WIOA) contributes to economic growth and business expansion by ensuring the workforce system is job-driven, which supports developing skilled workers and matching them to employers. In addition to our recruitment solutions, employers may also utilize On-the-Job Training, Incumbent Worker Training, and Transitional Jobs in order to make hiring less risky, upskill your current workforce, and help your business continue to thrive. Find out more.