Employment Rehabilitation Services
The Opportunities for Ohioans with Disabilities Agency (OOD), Bureau of Vocational Rehabilitation (BVR) and Bureau of Services for the Visually Impaired (BSVI) provide employment rehabilitation services to persons with physical, mental and emotional disabilities.

Goodwill - Serving Summit, Portage, Medina, Ashland & Richmond Counties
Goodwill is a private non-profit agency operating a variety of programs to help people prepare for, find and retain employment. These services fall within three basic categories: Career/Job Seeker including career exploration/advising, resume/interview preparation and skill identification; Business/Employer including recruitment, applicant screening and pre-employment testing; and Individualized including assessments/adjustments, evaluations for individuals with visual impairments, job coaching, placement/retention, work experience and youth programs.
Toll-free: (800) 989-8428

Medina County Career Center
Medina County Career Center is an Ohio Center for Training Excellence (CTX), working to train and retrain Ohio's work force through workforce development technical programs, customized training, contract training and business consultation services.
We are a learning community providing students with a competitive advantage through career technical education and academic excellence.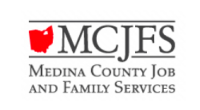 Medina County Job & Family Services (MCJFS)
Medina County Job & Family Services (MCJFS) offers Medina County residents a variety of public assistance programs, each designed to provide support to eligible households. MCJFS' services include Child Care Assistance, SNAP (food assistance) Benefits, Medicaid, Medicaid Transportation Assistance, Temporary Assistance for Needy Families (TANF), Child Support and Spousal Support Services, Children Services and Adult Protective Services.
MCJFS: (330) 722-9300
Child Support: (330) 722-9398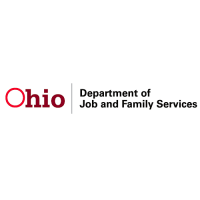 Ohio Department of Job and Family Services
The Ohio Department of Job and Family Services provides access to unemployment services and labor market information, as well as Wagner-Peyser job placement assistance, veterans' employment programs, Unemployment Compensation re-employment services and Trade Adjustment Assistance (TAA) re-employment services.
Ohio Pathway Home Grant Program
The Ohio Pathway Home Grant Program Reentry Navigators work with incarcerated participants before and after reentry to assess their skills and barriers, help them develop individual employment plans, and enhance their job readiness. Depending on their needs, participants may receive financial literacy training, workplace etiquette training, interview coaching and job search assistance.

Summit & Medina Workforce Area Council of Governments
Summit & Medina Workforce Area Council of Governments (SAMWA COG) staff are onsite at the OMJ center to carry out the Reemployment Services and Eligibility Assessment (RESEA) program to address individual reemployment needs of Ohio Unemployment Insurance claimants, reduce UI duration through improved employment outcomes, strengthen UI program integrity, promote alignment with the vision of the WIOA, and act as an entry point to other workforce system partners. Learn more about RESEA.