Completing Your Education
The best way to prepare for a career is to complete your education. We can help you get your GED.
Local GED/HSE Preparation and Testing
OhioMeansJobs Summit County is here to support you in obtaining your General Education Development (GED) diploma or High School Equivalency (HSE) diploma in order to qualify for better jobs or begin your post-secondary education or training program. Our GED/HSE preparation partner is Project Learn of Summit County (PLSC). PLSC offers literacy and GED exam preparation classes for those 16 and over and has many service locations throughout Summit County, including at Summit OMJ. PLSC is also Summit County's official GED testing center.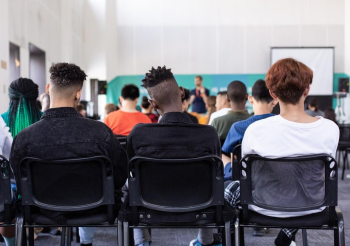 Learn more about the GED
You can learn more about GED/HSE from the Ohio Department of Higher Education.